My experience with Regencorr basal cell cancer treatment. But, there are questions!
Hi all. Very interested in the opinion of those who have insight and experience in treating skin cancer with Regencorr cream. There is not much information on the internet. Already tried to ask on another forum, but, no one answered. I would like to find someone with whom to exchange and share experiences, knowledge in using this cream. I will share my problem.
My father had a tumor on his back. When the biopsy confirmed the diagnosis and before treatment began, the tumor was about 2 *1.5
inches
in size. The doctor did not recommend surgical removal. And the reason was that my father was always taking high doses of warfarin (his heart condition and the threat of blood clots), due to the threat of severe bleeding and possible problems later on. Since, my father could not apply the cream himself, he could not get it. I decided to try regencorr cream, applied it to his back, as written in the instructions. After about 1.5 months of using the cream, I had to go away for a long time, so I stopped applying the cream, in addition to the fact that my father had a noticeable improvement, clean skin. Although I knew that I had not finished the treatment to the end, both in terms of timing and appearance, because about a week before the break in treatment, there was a red spot on his back, which had only recently bled, but overall, a week later when I stopped using the cream, the skin was clean and healthy. And from there I didn't put any more cream on my father. And for the last few months, I've only been watching.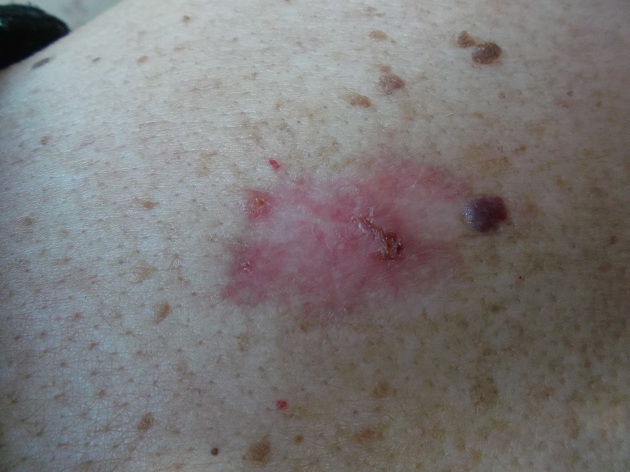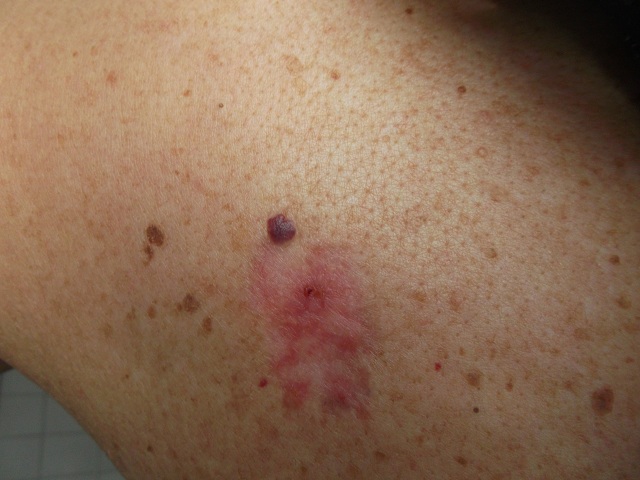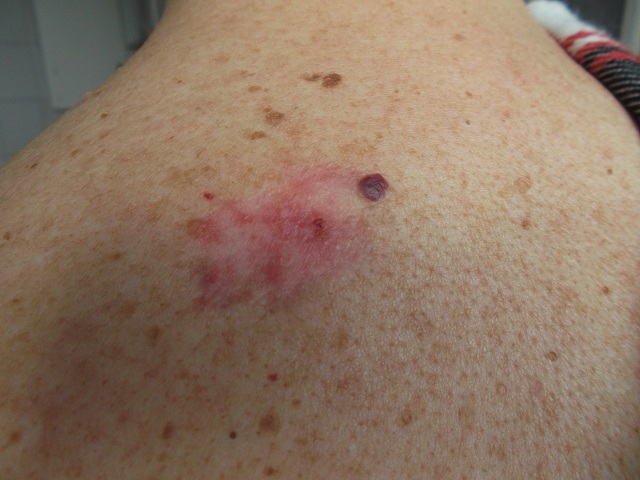 It has been eight months. This is a recent photo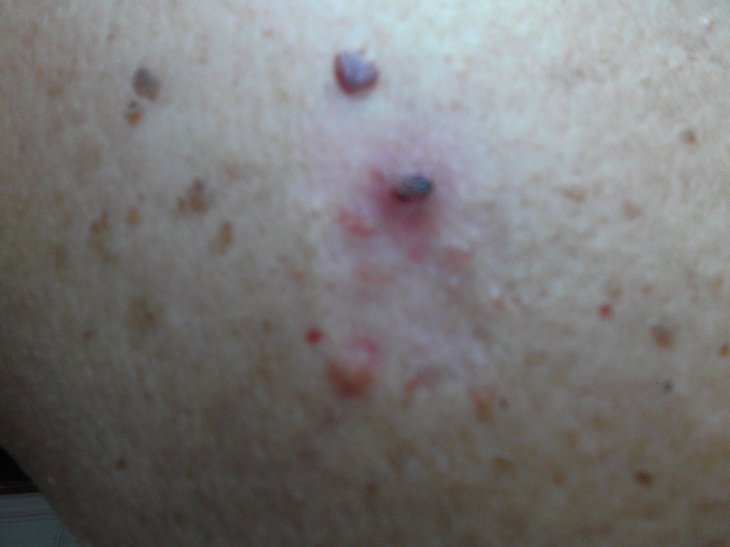 Eight months later, I can see where I made a mistake. That I stopped applying the cream too soon, without completing the treatment. And the doctors write in articles that large tumors almost always have a point of deep growth, sprouting deep into the tissues and requiring long-term treatment, so it is also written in the instructions for use. And the question for me right now is, what do I do now? After all, only a small spot is left of the former tumor, but it needs to be healed. The instructions for use of Regencorr are complicated, the amount of information is very large, and I do not understand it. The main questions are: Should I continue to apply the cream for the remaining 2-3 weeks, which I have not used or healed before, or should I repeat the treatment, then apply the cream for 30 or 50 days and preventive care? And how to heal in such cases, if the treatment was interrupted earlier? Who has experience? Who has any advice? While I have free time, I want to heal my father properly and forget about this problem as soon as possible. I would be grateful for any advice