EcoArt from Beeswax
A little art project from beeswax and recycled materials

Date: 1/27/2018 3:32:13 PM ( 5 y ) ... viewed 1528 times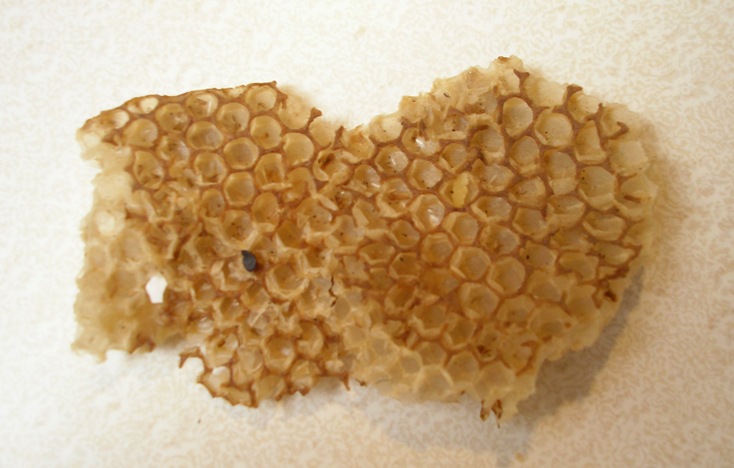 A number of years ago, my friend from "Plant Your Dream" blog,* Your Enchanted Gardener, gave me some candles made from organic beeswax. Along with the gift came a small chunk of natural beeswax, as seen above. Because it is old, it's starting to crumble and deteriorate. If you look closely, you can see the tiny hexagons that comprise the wax.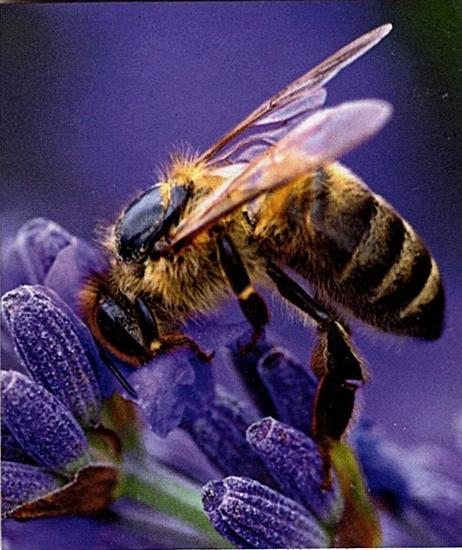 I recently found this little photo of a bee in an old calendar; it inspired me to make an art piece using a small wooden "frame" that I'd been given by another friend, LFIRE from "Dreaming a New Reality" blog.** She'd given me an old 4.5" X 4.5" canvas; the cloth was ripped so I removed it, and voila', found that the wooden support pieces underneath the canvas were quite beautiful and would make a nice "shadow box" frame, as it is about 1" deep.I sanded it and coated it with Safecoat Acrylacq, a non-toxic wood lacquer developed by AFM***

Taking two small pieces of the crumbly beeswax, I reinforced them with lots of white glue (dries clear) and acrylic glaze.(Safecoat AcriGlaze, also a product of AFM) Wasn't sure if it would work or not, but the beeswax pieces are pretty strong now.




Here's the finished piece:




It's hard to see from this 2-D photo, but the observer looks into the 1" deep open square and the bee is in the background while the little beeswax pieces are in the foreground.






Here's a little 2" X 3" piece that was very easy to do. The photo of the bald eagle is from the same old calendar as the bee photo; it was cut down to fit in this tiny wooden frame I found at a thrift shop, and the feather was glued onto the outside of the frame.


All photos and art by mayah(c)2018


*Plant Your Dream blog by Leslie Goldman: https://www.curezone.org/blogs/f.asp?f=92

**Dreaming a New Reality blog by LFIRE: https://www.curezone.org/blogs/f.asp?f=471

***American Formulating Manufacturing: http://www.afmsafecoat.com/ This company specializes in making environmentally safer paint and finishing products with no or low VOC (What's a VOC? Volatile Organic Compound--most paint/finishing products "outgas" this chemical compound that contributes to indoor and outdoor air pollution and can adversely affect human and environmental health https://en.wikipedia.org/wiki/Volatile_organic_compound ).


MORE RECENT BLOGS:

EcoArt: Cards and Placards https://www.curezone.org/blogs/fm.asp?i=2400023

What is Life? https://www.curezone.org/blogs/fm.asp?i=2399584

Art for Winter's Chill: https://www.curezone.org/blogs/fm.asp?i=2399485

First Art of the New Year: https://www.curezone.org/blogs/fm.asp?i=2397645

Happy New Year 2018! https://www.curezone.org/blogs/fm.asp?i=2396942







Add This Entry To Your CureZone Favorites!
Print this page
Email this page

Alert Webmaster