Eco Art: Cards and Placards
Making art daily, small projects such as greeting cards and placards from recycled materials

Date: 1/24/2018 6:25:03 PM ( 5 y ) ... viewed 1739 times
Every year the real estate agents come around my neighborhood and deliver door-to-door note pads with their advertisements on them. The note paper is used for making shopping and "to do" lists.

When the paper is used up, the cardboard backing is saved to use for art. The 8.5" X 3.5" placards below are the result; they are just the right size to fit into a regular business-sized envelope for mailing:



Placard "Water" front; cardboard covered with reused bubble wrap; word and photo from a magazine advertisement;hand embroidery around the edges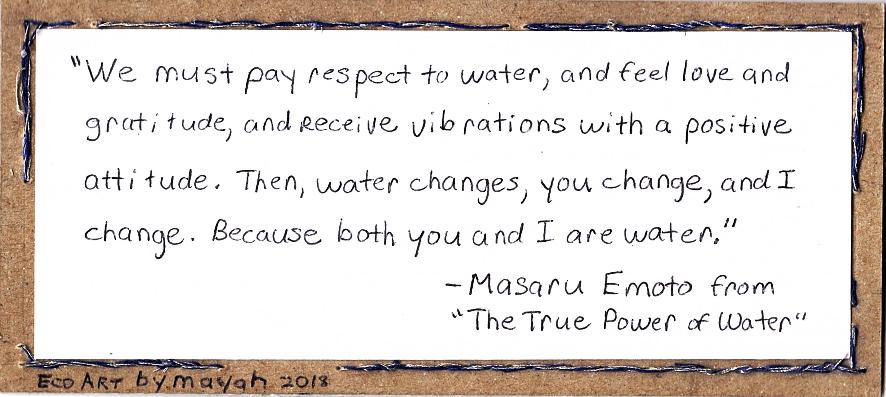 "Water" back



cardboard covered with magazine photo;acrylic paint and pen; hand embroidery



This 6" X 4" placard is made out of burlap paper with flower photo from an old calendar; reused paint palette, hand embroidery. It fits inside a small frame purchased from a thrift store


Two Greeting cards:



A friend of mine sent me a greeting card covered with the "sharpenings" from colored pencils--liked the idea so much I made my own card out of
the little wooden and pigment scraps. They're held on with a lot of white glue (dries clear). Background paper scraps, burlap paper, orange card stock.




Owl photo from old calendar; Rhimax 100% post-consumer recycled paper; green card stock; hand embroidery.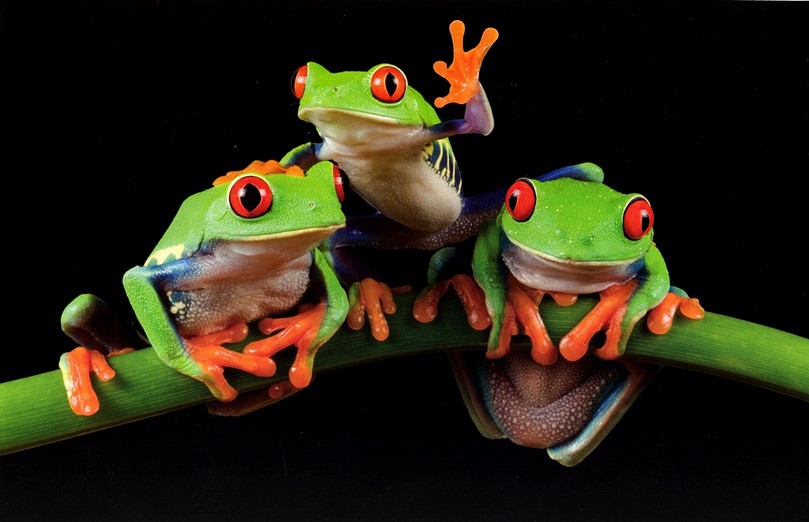 I love frogs, and red eyed green tree frogs are my favorite. This photo is from an old calendar; not sure what I'm going to do with the photo, yet--may just frame it as is! Aren't they CUTE!

"Agalychnis callidryas, known as the red-eyed tree frog, is an arboreal hylid native to Neotropical rainforests where it ranges from Mexico, through Central America, to Colombia...The specific name of the red-eyed tree frog, A. callidryas, comes from Greek words kalos (beautiful) and dryas (a tree or wood nymph)."
https://en.wikipedia.org/wiki/Agalychnis_callidryas

All art and photos by mayah(c)2018


RECENT BLOG POSTS from 2018:

What is Life? https://www.curezone.org/blogs/fm.asp?i=2399584

Art for Winter's Chill: https://www.curezone.org/blogs/fm.asp?i=2399485


First Art of the New Year: https://www.curezone.org/blogs/fm.asp?i=2397645

Happy New Year 2018! https://www.curezone.org/blogs/fm.asp?i=2396942





Add This Entry To Your CureZone Favorites!
Print this page
Email this page

Alert Webmaster