Film: "The Age of Stupid"
I saw a good film on climate change. It brings home the problem, but will we take action based on it's content?

Date: 3/21/2009 7:33:31 AM ( 14 y ) ... viewed 3391 times
I saw a good movie last night, called "The Age of Stupid". I saw it at the Chapter Arts Centre, Cardiff.
The film was good. It portrays the world in 2055, after we failed to act on Climate Change. At the end we were given action packs, including "stupid" and "not stupid" stickers to stick where we want, like so: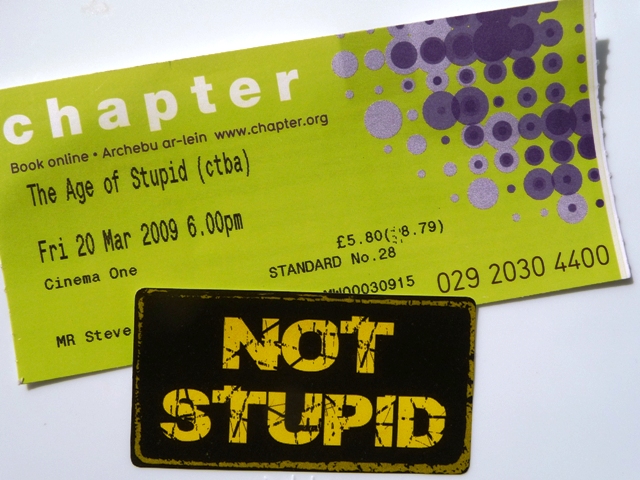 But will the film work? I don't know. One scene shows where a wind farm is being set up, but local protesters are against it, and planning permission is refused because of their protests: "Not on my doorstep" (STUPID).
Remember the book "The Pleasure Trap" - it is our instinct to want everything for as least effort as possible. This is the problem.
At the end, Mark Lynas - an environmental activist featured in the film - was interviewed and took questions.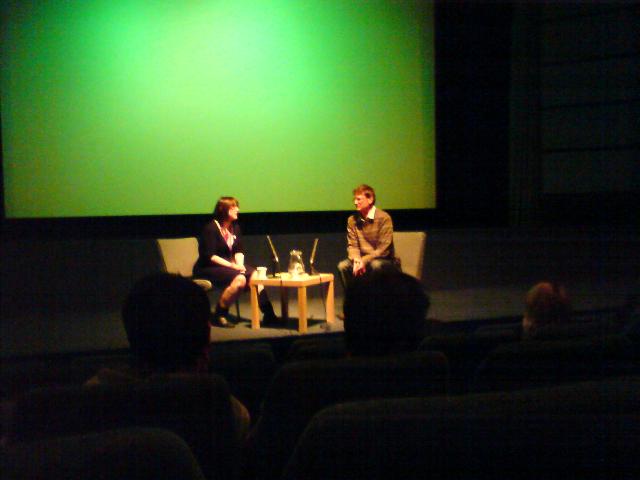 I asked Mark if he though organic gardening would help solve the problem, if we all planted and grew our own vegetables. I am pleased to say he agreed, and indeed does so himself.
I'll email Mark for some more tips and opinions, and try and share ideas with him.
Here is a clip from the film, it needs support, so go and see it. It's not stupid.
I think the movie will help, but I think real change will come when we realise as individuals that there is a BETTER way. I think if we grow our own food "the system" will collapse. And it won't matter, because we have what we need to survive - food. Individuals will be in control again. If we knew the truth about what we eat now and the potential of what the soil holds, we may actually want to change, rather than be forced out of our comfort zone to protest, or accept changes that will somehow be percieved as having a short term negative impact on our existing lifestyles.
Add This Entry To Your CureZone Favorites!
Print this page
Email this page

Alert Webmaster