Eco Art: New Beginnings
Difficult start to the new year, new beginnings

Date: 3/20/2021 10:23:59 PM ( 23 mon ) ... viewed 625 times


Eco Art "Reframed: New Beginnings" by mayah(c)2021 9" x 9" shadow box; Recycled magazine images, acrylic paint, found bird's nest


The end of January, I had a flood in my bathroom/bedroom with one and a half inches of water on the floor. I've been slowly cleaning up the aftermath; fortunately, there was not much residual water damage to the house (some peeling paint near the floor boards), but many pieces of art were stacked on the floor--- most were OK, some were water logged but salvageable, and just a few were trashed.

True to Eco Art, I'm finding ways of reusing pieces and parts of the art that was water damaged, including this one. Originally called "Wisdom of the Universe", the frame, owl, bird's nest survived the water, but the background image and cardboard were water-logged. So, just yesterday, I made a new background out of an advertisement image in a magazine for a hotel; I liked the ad's "Your Next Artful Destination" as it implies new beginnings, and looking forward to the future.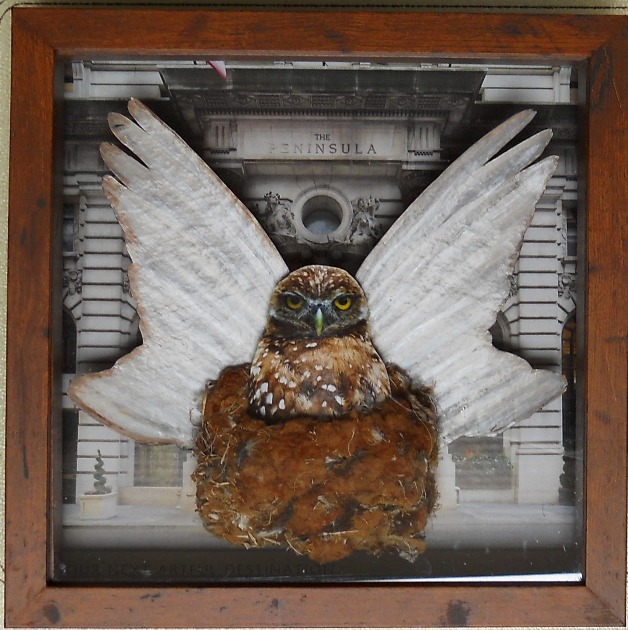 "Reframed: New Beginnings"


"Wisdom of the Universe" https://www.curezone.org/blogs/fm.asp?i=2432400







Add This Entry To Your CureZone Favorites!
Print this page
Email this page

Alert Webmaster