"scientists have long puzzled over the factors that control and promote the twisting of some species' individual threads into thick cords sometimes
inches
in length."
Here's an interesting article discussing cyanobacteria that have developed rope building skills in three different genera:
http://www.sciencedaily.com/releases/2009/11/091116203140.htm
This specimen could also qualify for the title "rope parasite". I've hesitated posting these images because I don't know ~exactly~ what it is. The braided or twisted intertwined long filaments are either fungal or bacterial or both.
It started as a small odd "blob" that drew out of my skin while using
parasite
Paste(recipe in my backposts). The white filaments grew ~after~ I'd put it in a container and set it aside for a number of weeks. Still it's only about 3/4 in. long, and to see it without the microscope you'd never think it was anything but a little piece of string, but on closer inspection you can see that is not the case...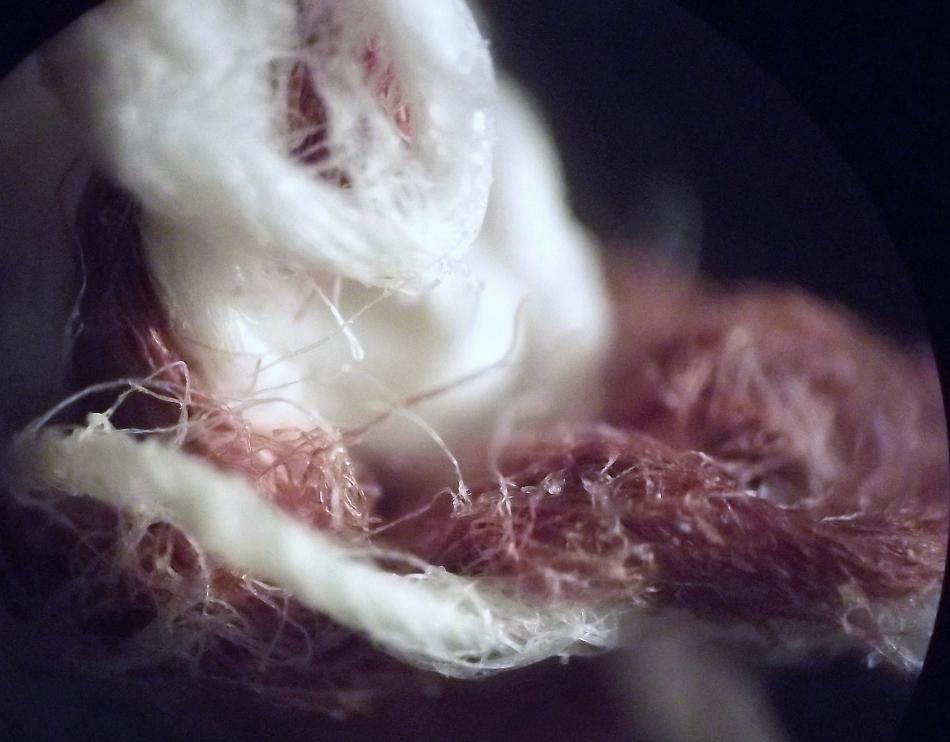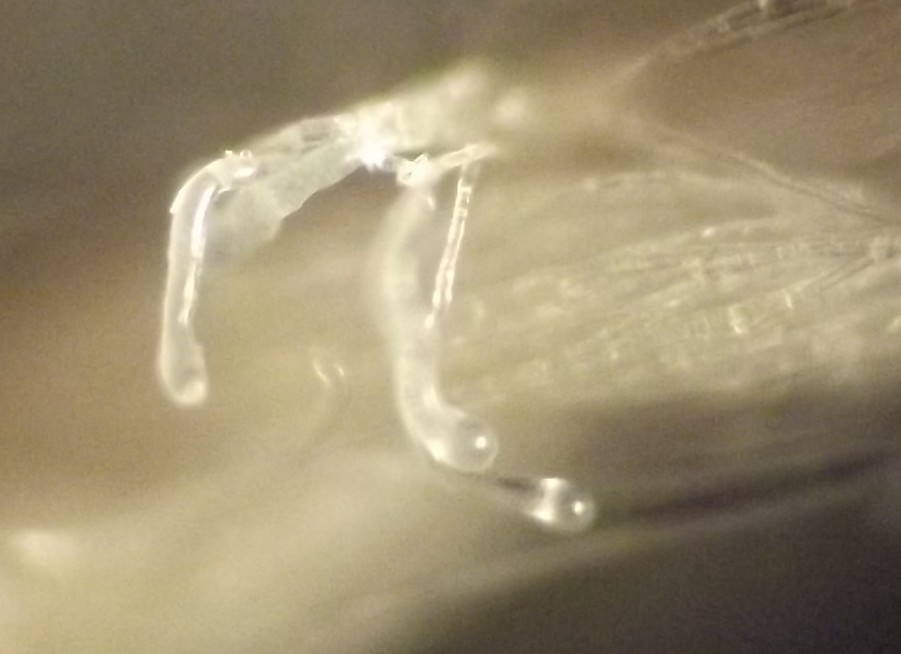 Red, White and Blue fibril "hotspot":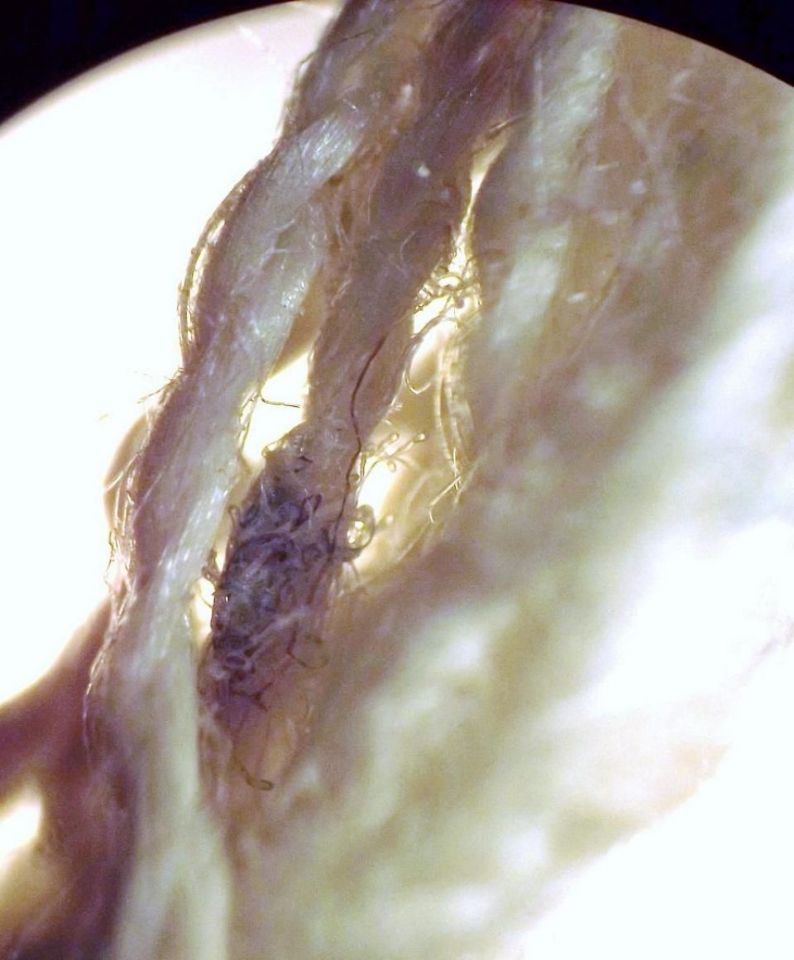 End of the single long strand:
Comparison of similar fungal growths: