Is the end-of-the-world, conspiracy theory, fear getting you down?
Conspiracy theories, end of world, war, fear getting you down?

Date: 4/2/2011 7:02:18 PM ( 12 y ) ... viewed 25538 times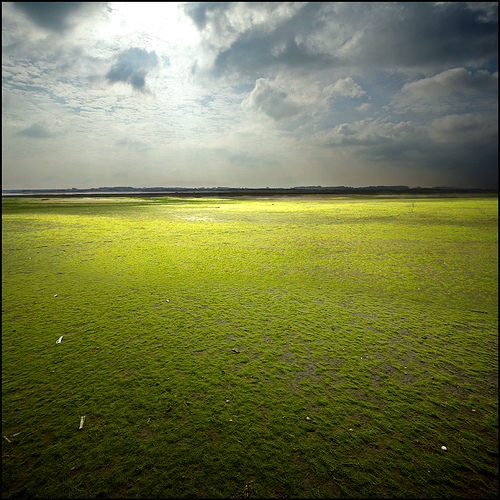 By playing the game, resisting evil, fighting for what's right, we feed into the drama. It's like I told my kids when they were young, it takes two to fight, just don't participate. By ignoring it and enjoying life we probably have averted numerous attacks. Paxton Robey and Jed McKenna are good teachers on how to be in the world but not of the world. You see drama and fighting of all kinds around you all the time, and you can participate in it too if you get bored, or you can concentrate on it all the time and draw it to you.
I don't watch conspiracy theory videos anymore. I stopped watching the news for the same reason. I know who the "bad guys" are in this drama. I believe we created them a long time ago. I can choose to fight all the so called righteous battles, or I can ignore all the craziness and negativity and live a peaceful life. There's always going to be another terrorist, another war, another bully to resist in this world of duality. It serves a purpose we're not remembering, but we chose to come here for a purpose, and learn these lessons.
The collective consciousness, mostly unaware, has chosen wars, earthquakes and tsunami's, so I keep all this 'survival stuff' to make my life easier if "the sheet hits the fan", but what I really want to do is get rid of it all, sell the house, travel around the USA, meet the people and see the country. I bet it's not as bad as we think it is from listening to the MSM and conspiracy theorists.
Love conquers all fear. There's nothing that can win over love. This battle isn't on the ground. It's in the heart. Keep your heart and mind focused on love and peace and there will be a happy ending for you. In this life of illusion and duality there will always be things to fear. All our "physical" bodies die, but it's like dying in our nightly dreams. No one gets hurt and no one really dies because we're not really here! We're dreaming this and there's scientific proof of that now. It's simple. Find out what is true until you know.
Enjoy your weekend. Stay healthy and happy.
Peaceful thoughts,
Gina
Thanks for the picture Cora!
Add This Entry To Your CureZone Favorites!
Print this page
Email this page

Alert Webmaster