boopinlover
CureZone Profile
Find Users | Edit Public Profile | Edit Account | Upload Your Photo | Locate Photo | Donate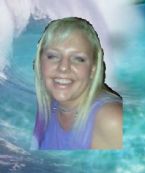 Send Private Message To boopinlover
Send Email To boopinlover
Im an Artist and Buddhist, an Exotic Bird Owner of 9 Precious Birds. 2 Cockatiels, 6 Parakeets that are Rescues, and a Senegal Groundhogs Day 08. We live in Springdale, Arkansas. We are both into Holistic Living. Became Ⓥegan October 7th 2012, Best thing We could have ever done to eliminate health problems, parasites, you name it. Loving the Food that is Grown NOT born, like Potatoes, beans, grains, nuts, seeds, fruits, veggies. Life is Grand! Going Vegan is a No Brainer, Hulda Clarks book The Cure for All Diseases, every bad parasite she talks of has to do with living on or in an animal. Do yourself a Favor GO VEGAN.
Messages boopinlover posted on CureZone Forums & Blogs:
---
Contact Us - About - Sponsors - Stats
Terms of Service - Privacy Policy - Spam Policy - Disclaimer - Guidelines & Rules
CureZone Newsletter is distributed in partnership with https:www.netatlantic.com
Copyright 2021 curezone.org
0.4688 sec from 3.215.79.116