perusing
CureZone Profile
Find Users | Edit Public Profile | Edit Account | Upload Your Photo | Locate Photo | Donate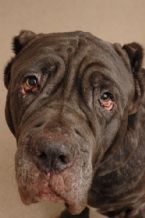 Send Private Message To perusing
Send Email To perusing
Oil Puller. Humaworm-Fan. if it's not something wrong with me, it's something wrong with my family :D

total traveler and wish I'd spend less time online! but if I'm not online, you can bet I'm probably in a book.

if you love the aminals :D go to bestfriends.org
and if you vacation there GO TO the ROCKING VVVVVV!!!
My Favorite Forums
I'm down with OPP (Oil Pullers' Party), yeah you know me!!
Messages perusing posted on CureZone Forums & Blogs:
---
0.2656 sec
IP 34.229.131.158