Now I don't draw my blood and look at it, but sometimes if I nick myself I'll go ahead and check it out. I almost wish I wouldn't have looked at this, because of all the creepy, bizarre, and gross things, this one drop of blood has become the most troubling...
I'd accidently cut my knuckle and squeezed a drop of blood onto a slide, then left for two minutes to go put on a band-aid. When I got back and looked the drop had changed into a weird shape and had shot a tendril out of each side of it! The longest filament(?) ends in a spiral shape.
Then as I'm focusing in and out I notice what could be a basidium, a fungal structure that tiny spores are attached to. Is this possible? Is this normal stuff I'm freaking about?
I tried to tell my Dr. on the phone that I thought I had yeast or something in my blood... He cut me off and said I would be dead if I did! I didn't tell him of the tendrils after that...He is an extremely busy man, but I think I'm gonna have to just email him the picture...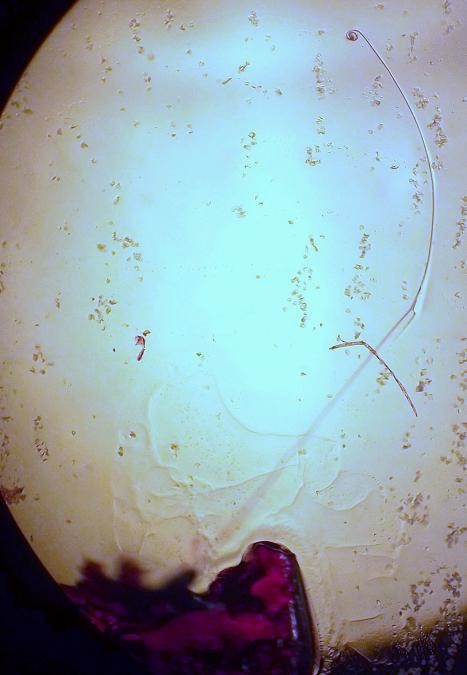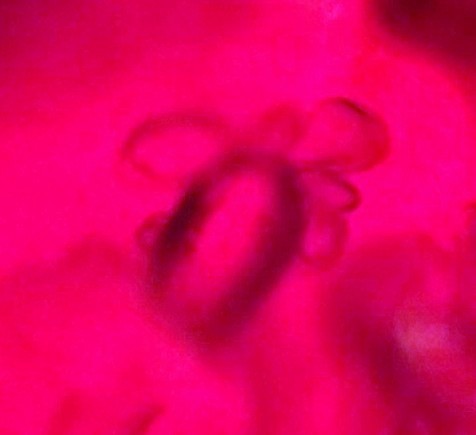 Internet basidium images for comparison: