Mar rock, the round rock cut in half マールロック、半分に切られた丸石 by UtsU .....
Meaning of the Mar rock(In Austlaria) マールロックの意味(オーストラリア)
Date: 7/12/2015 9:00:16 AM ( 7 y ago)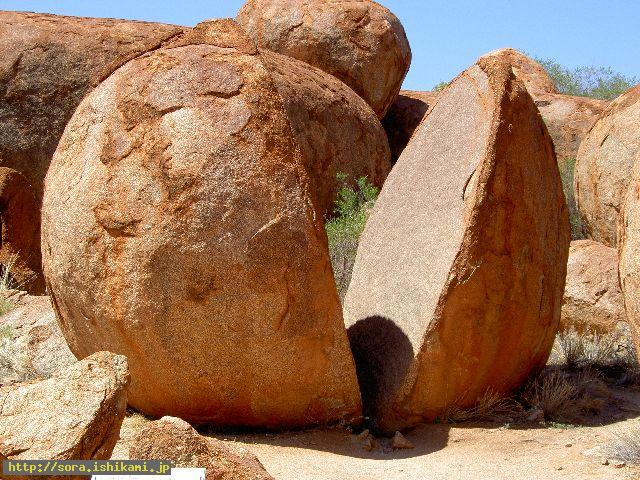 Below was quoted from the website of " Solving the Enigma of the Earth "
See also "The True SKY(SORA) Info" ( by Takashi-san) .Many articles that translated "Solving the Enigma of the Earth" of Japanese are put on this web site.
http://sora.ishikami.jp/image_dir/index.php?id=20050928205432
It is a very big round rock and the size is around as big as 3m(118.11in)?
The beings from the stars told me the rock shows the earth was divided
into south and north previously.
以下、地球の謎解きさんより
http://sora.ishikami.jp/image_dir/index.php?id=20050928205432
とても大きな丸で3m近く?あります。
以前は地球が南と北に分かれていることをあらわすと言っていました。
Popularity: message viewed 1117 times
URL: http://curezone.org/blogs/fm.asp?i=2265196

<< Return to the standard message view
Page generated on: 10/6/2022 5:53:11 PM in Dallas, Texas
curezone.org