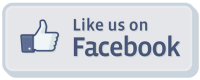 ---
---
How can I expand all forum messages on a single forum page?
How can I view entire discussion thread on a single page?
Add This Forum To Your Favorites!
64,079 messages, 459,314 topics, topics per page limited to: 150, average number of messages per page: 2210, 29 pages, 22,875,416 page views


"Vitamin C is a very effective immune booster and probably the safest first line of defense for infection."
~ Lendon Smith, M.D.