Palestine : Israel War Debate Forum

West Bank, Gaza Strip, Hamas, Terrorism, Jews, Muslims, Arabs, Islamic Resistance Movement, Freedom, Torah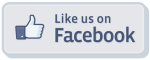 Challenge the message and not the messenger!
The first person to resort to name calling and personal attacks automatically loses the debate!
Personal attack is often the best indication that the writer knows his logic is flawed and therefore tries to deflect attention by attacking the opponent, instead of attacking the arguments of the opponent.
---

---







Add This Forum To Your Favorites!

Challenge the message and not the messenger!
The first person to resort to name calling and personal attacks automatically loses the debate!
Personal attack is often the best indication that the writer knows his logic is flawed and therefore tries to deflect attention by attacking the opponent, instead of attacking the arguments of the opponent.

373 messages, 96 topics, topics per page limited to: 40, average number of messages per page: 186, 2 pages, 189,957 page views


"Free speech is a bourgeois prejudice."
~ Vladimir Ilyich LENIN (1870-1924)




















---
---
---
Guest Book - Liver Flush FAQ - News - Link Exchange - Add URL - How To Exchange Links? - About Global Directory
Terms of Service - Privacy Policy - Spam Policy - Disclaimer - Guidelines & Rules - Forum Trolls - Fair use notice
Staff's pages: Owen - Wrenn - Maya
---
CureZone Newsletter is distributed in partnership with www.netatlantic.com
---
Contact Us - About - Donors - Stats
---
Copyright 1996 - 2012 curezone.org
---
fetched in 2.41 sec at 12/4/2013 4:14:51 PM, requested by 67.202.12.153, referred by http://curezone.org/forums/f2.asp?f=455 , requested 1 pages in this session, y=25