| | | |
| --- | --- | --- |
| | Mosaic: Messages Across All CureZone Forums & Blogs | |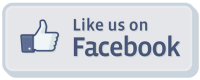 How can I expand all forum messages on a single forum page?
How can I view entire discussion thread on a single page?
Add This Forum To Your Favorites!
64,083 messages, 459,314 topics, topics per page limited to: 50, average number of messages per page: 7, 9,186 pages, 22,875,624 page views


"Even if conventional medicine tells you that your condition is incurable or that your only option is to live a life dependent on drugs with troublesome side effects, there is hope for improving or reversing your condition."
~ Leon Chaitow, N.D., D.O.
---
---
---
Guest Book - Liver Flush FAQ - News - Link Exchange - Add URL - How To Exchange Links? - About Global Directory
Terms of Service - Privacy Policy - Spam Policy - Disclaimer - Guidelines & Rules - Forum Trolls - Fair use notice
Staff's pages: Owen - Wrenn - Maya
---
CureZone Newsletter is distributed in partnership with www.netatlantic.com
---
Contact Us - About - Donors - Stats
---
Copyright 1996 - 2012 curezone.org
---
fetched in 0.86 sec at 5/22/2013 3:53:52 AM, requested by 54.234.231.49, referred by http://curezone.org/forums/f.asp?f=762 , requested 1 pages in this session, y=1